Accurate and Dependable
Weather, Hazard, Capacity, Risk Scoring
Data
Inform and automate key decision-making
throughout the insurance value chain.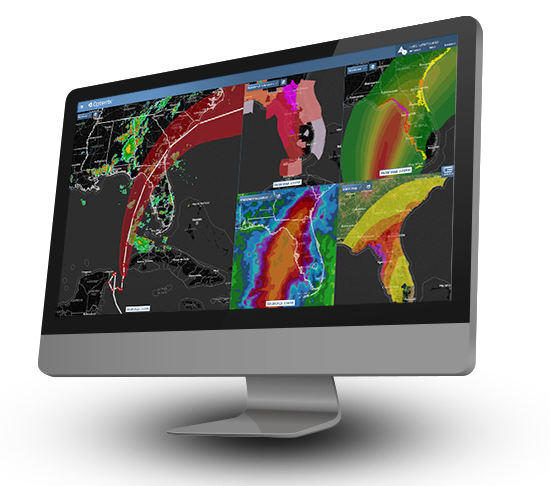 Real-time & Historical Weather
Quickly gain access to real-time and historical perils such as wind, hail, precipitation, wildfire, and convective storms through high-performance APIs.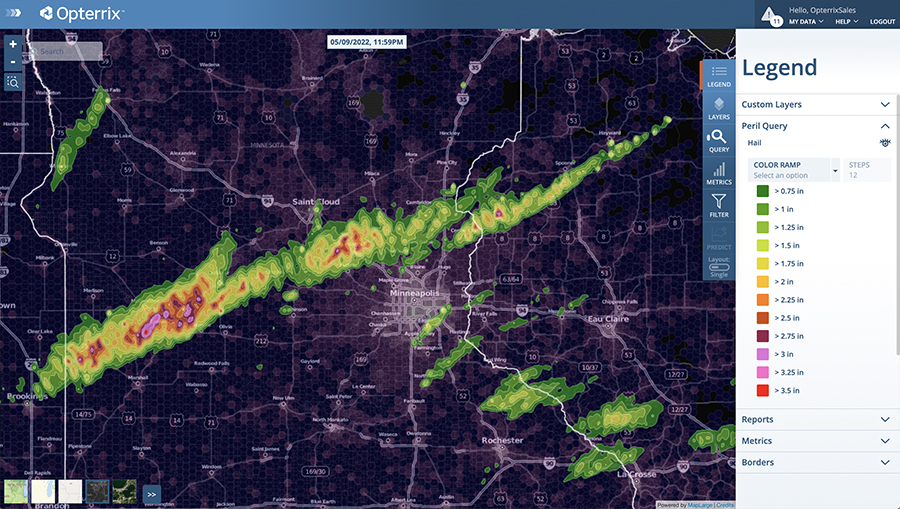 Opterrix hail data from North Central hail storms, May 9, 2022.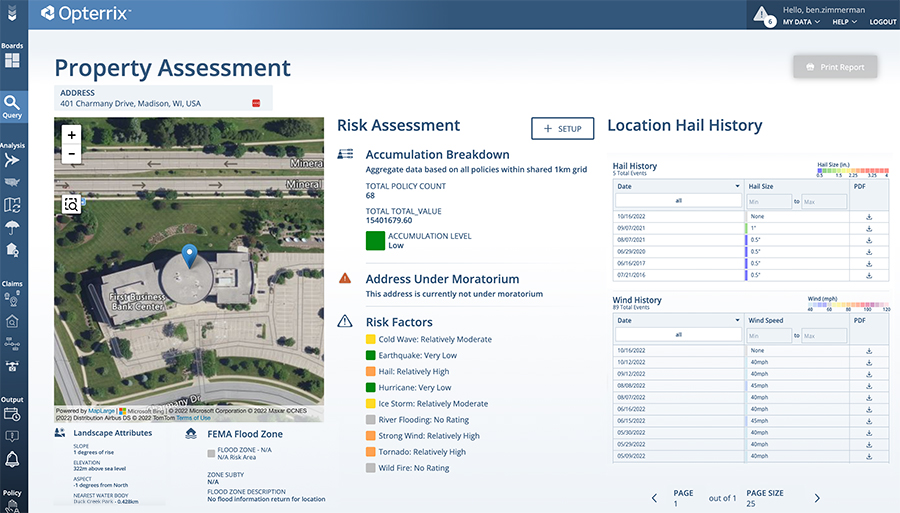 Property Assessment Tool combines weather history, risk factors, landscape, and property attributes.
Property-level
Climate Risk Factors
Identify property variables, such as Landscape attributes, Peril & Hazard Risk scores, FEMA flood zones, and more.
Accumulation
& Capacity Analysis
Optimize spatial accumulation, aggregation, and capacity limits at policy application and renewal.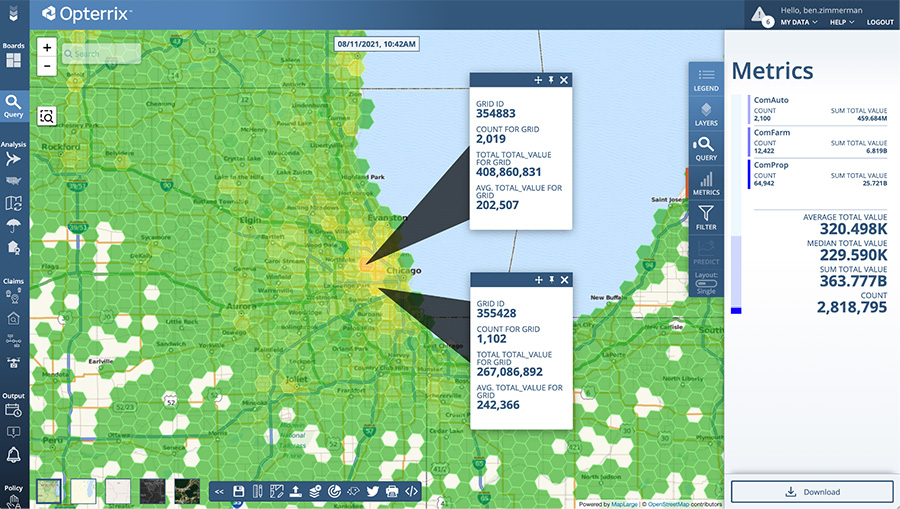 Interactive accumulation analysis easily quantifies entire portfolios in real-time.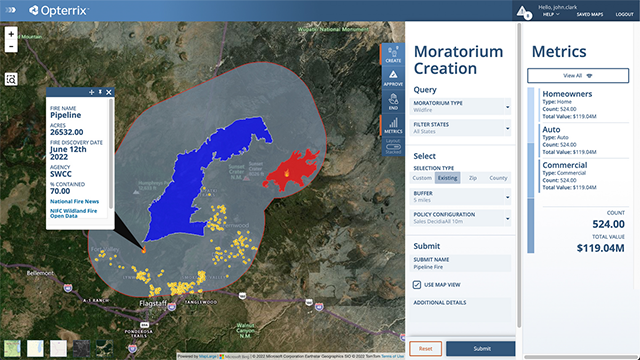 Real-time moratorium verifications for wildfire, flood, earthquake, and hurricane.
Proactively prevent the binding of at-risk policies and monitor natural peril events (wildfire, hail, wind, earthquake, flood).
FAST AND RELIABLE DATA ACCESS
Insurance carriers can count on the Opterrix weather and hazard APIs for fast and accurate weather and hazard data, where and when they need it.
Fast On-Demand Access
Property-Level Resolution
99.999% Uptime
Easy Implementation