2020: A Record Year for Billion-Dollar Disasters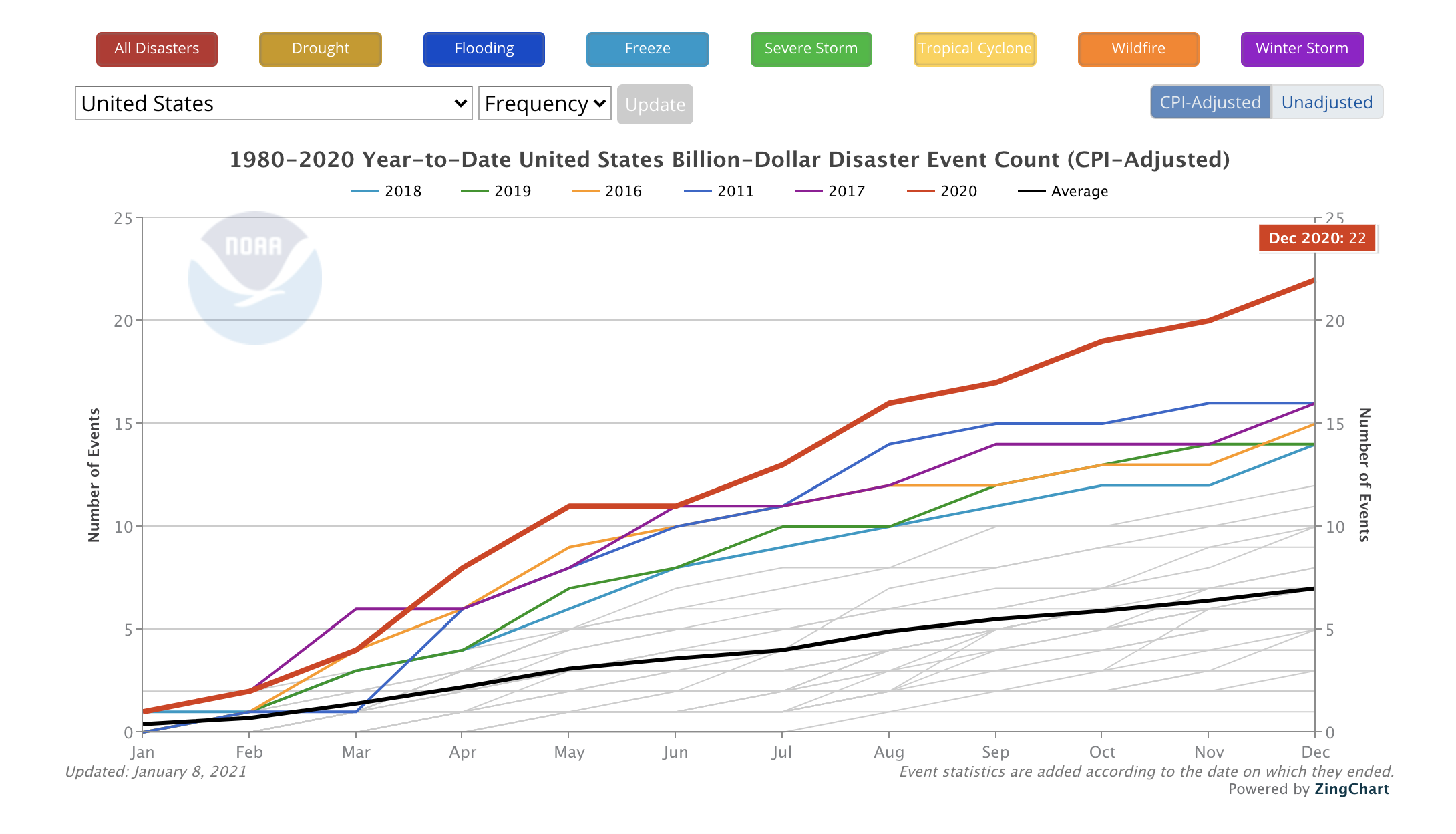 In 2020, there were 22 weather and climate disaster events with losses exceeding $1 billion in the United States. This is 6 more than the previous record set in 2011 and 2017.
The frequency of weather and climate disasters has been increasing at an alarming rate, according to the National Centers for Environmental Information (NCEI). "2020 is the sixth consecutive year (2015-2020) in which 10 or more billion-dollar weather and climate disaster events have impacted the United States. Over the last 41 years (1980-2020), the years with 10 or more separate billion-dollar disaster events include 1998, 2008, 2011-2012, and 2015-2020."
The further we look back is not nearly as reflective of the most recent years in determining future loss cost dollars. Don't get caught in the storm unprepared. Get ahead of the storm. Opterrix empowers insurers with the key insights and workflows to proactively manage their risk and achieve sustained profitability. Learn more at opterrix.com.