3 min read
Weather Researchers Anticipate Active Hurricane Season Even With Slow Start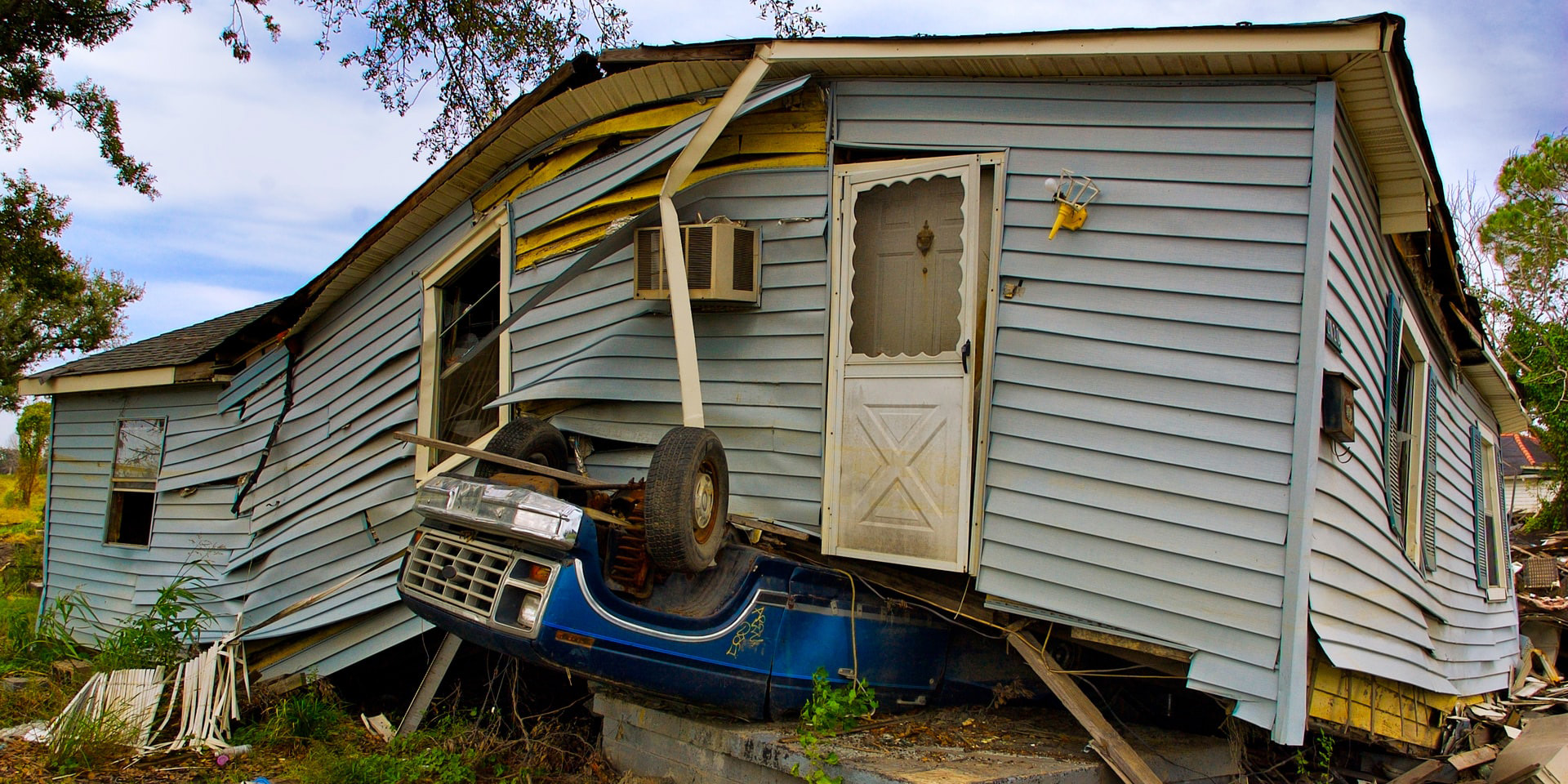 Weather researchers anticipate an active hurricane season again this year. With the possibility of 14 to 21 named storms this year, including three to six major hurricanes, 2022 could become the seventh consecutive above-average hurricane year, even with the slow start to the season we've experienced.
"Given the current observations of large-scale teleconnections and sea-surface temperatures in the main development regions, all signs point toward an above-average tropical season for the Atlantic basin," explained Dr. Victor Gensini, Professor of Geographic and Atmospheric Sciences, NIU and Opterrix Advisor.
The increase in major storm events affects homeowners and residents, forcing evacuations and expensive preparations. And it's not just homeowners who are impacted — the insurance companies who insure properties in these storm-prone areas are also affected by the increase in volatile weather.
Read on to learn more about what the above-average hurricane season means to insurers.

Active Hurricane Season Affects Insurers
The reasons for the above-average hurricane activity this year are varied. They include several different climate factors happening across the globe:
La Niña is expected to continue through the hurricane season

Above-average surface temperatures in the Atlantic Ocean and the Caribbean
Weaker than usual tropical trade winds in the Atlantic
Stronger West African monsoons can create strong waves that feed into hurricane activity
These climate change factors combine to create a more volatile hurricane season with the potential to impact hundreds of thousands of people. And this increasing volatility also increases storm-related costs as insurance companies help people rebuild their homes and lives.
2021 saw 20 separate billion-dollar weather and climate events in the US, including hurricanes Ida and Nicholas. Tornadoes, hailstorms, floods, droughts, and tropical storms made up some of the other billion-dollar events. As these extreme weather events increase in frequency and severity, they are also becoming less predictable. And this leads to challenges for insurers and policyholders alike.
And even though the 2022 hurricane season has started slowly, that isn't an accurate predictor of how the rest of the year will fare. Gensini commented, "A slow start to the season does not indicate that the rest of the year will be inactive. For example, the first major hurricane in the Atlantic basin during the high-profile year of 2017 was Gert, which did not form until mid-August. As with any season, it is more difficult to forecast how many storms may make landfall in the U.S. versus just forecasting the number of potential storms in the basin."
Insurance Companies Prepare for Severe Weather
Insurers have always played an essential role in risk management and mitigation. This role is even more critical in the face of extreme weather in helping save lives and property. Insurance companies can prepare in advance by taking proactive steps:
Work with policyholders in advance to prepare for severe weather. Reducing the chances of property damage before severe weather hits is an integral part of risk management. Both commercial and residential policyholders can take steps to secure their property and plan for evacuation. Property owners can inspect and repair roofs and secure outdoor structures and equipment. They can purchase hurricane shutters or plywood to fit over doors and windows during a windstorm. Insurers can share helpful checklists with policyholders who may be affected by storms so they can prepare well before storm season.
Send proactive push notifications to warn policyholders of approaching weather. Insurers can employ a system to push text notifications to their customers who may be in the path of severe weather, warning them to seek cover or to prepare their property for a storm. Customers who know of an approaching hailstorm, for example, can take precautions to move their vehicle into a garage or under cover to avoid a potential loss. Using proactive notifications can help reduce damages and keep people safer, which leads to fewer claims. Opterrix provides real-time risk management intelligence to allow insurers to send timely push notifications before an event occurs.

Allocate resources to respond to storm-damaged areas. What if insurance companies knew in advance where their book of business would suffer the most damage? When proactive storm predictions are available, insurers can allocate field adjusters and CAT adjusters to be ready to respond immediately after the weather event. Instead of taking days or weeks to move field adjusters into an area or having to rely on expensive independent appraisers, insurers could be ready before the storm. Combining proactive storm predictions with street-level damage analysis helps a claims response team achieve its goal of indemnifying policyholders.

The Bottom Line
Severe weather and increasing volatility are the new normal, but insurers can stay a step ahead using powerful proactive risk intelligence solutions from Opterrix. Opterrix empowers insurers to proactively identify, quantify, and mitigate avoidable losses.
And when your mission as an insurance company is protecting lives and property, you need proactive data combined with powerful processing and predictive capabilities that only Opterrix can offer.
Reach out today to schedule your demo and see the future of proactive risk intelligence with Opterrix!
---
External Links:
https://www.noaa.gov/news-release/noaa-predicts-above-normal-2022-atlantic-hurricane-season#:~:text=NOAA's%20outlook%20for%20the%202022,of%20a%20below%2Dnormal%20season

https://coast.noaa.gov/states/fast-facts/hurricane-costs.html#:~:text=Of%20the%20310%20billion%2Ddollar,6%2C697%20between%201980%20and%202021

.