Opterrix Presents at DIGIN 2021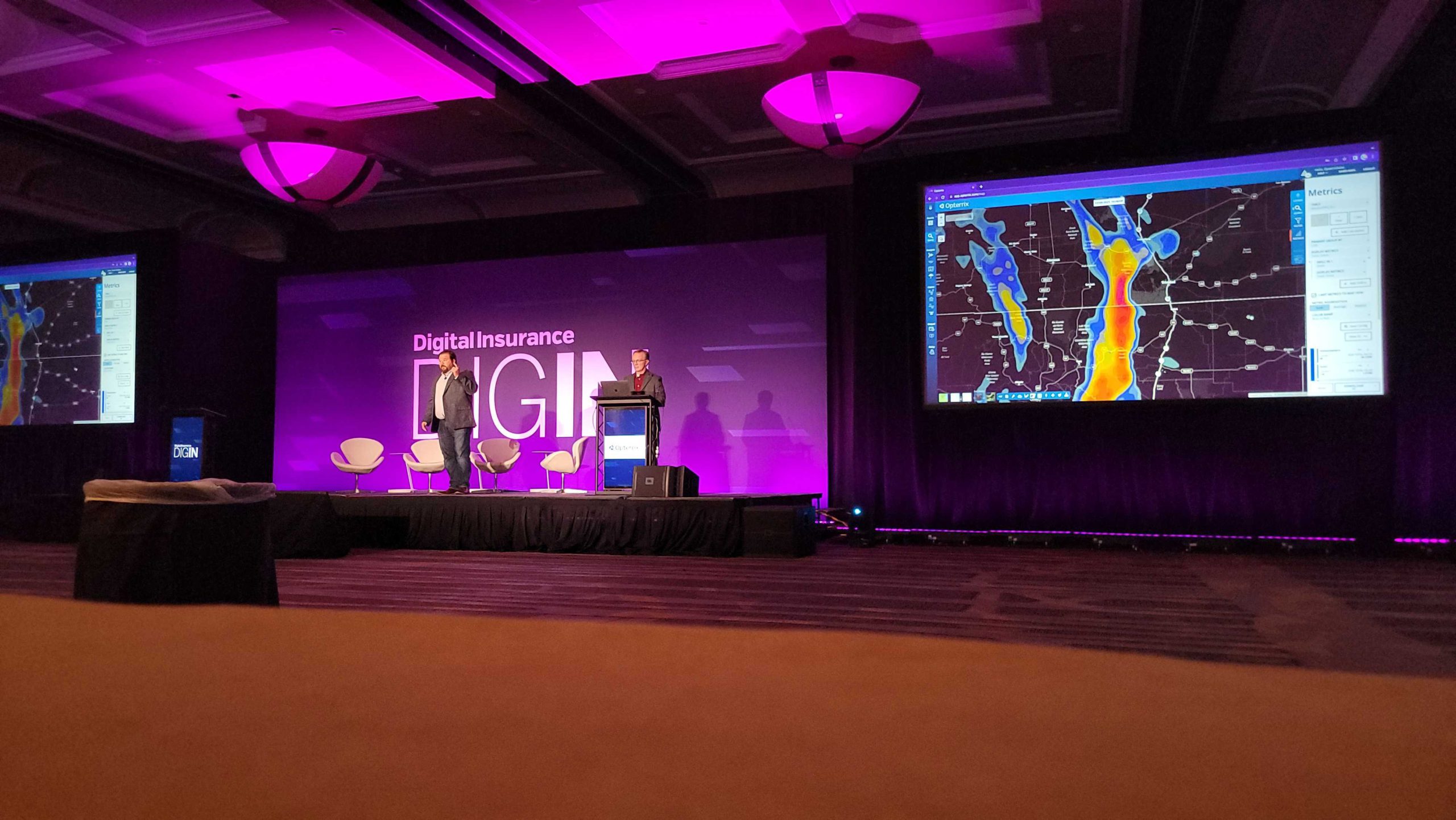 December 16, 2021 | DIGIN Digital Insurance Event, San Diego, CA
Opterrix would like to thank everyone who attended our on-stage presentation stopped by our booth and at the DIGIN Event 2021! It was an excellent opportunity to chat in-person with forward-thinking insurers.
In case you missed us, you can view a recording of our 8-minute presentation here: https://conference.dig-in.com/digitalinsurance/agenda/session/692132
About Opterrix
Opterrix is an award-winning risk management platform that provides essential tools for carriers to optimize their catastrophe resources before, during, and after events. Designed by insurers for insurers, Opterrix leverages the latest advancements in meteorology, data science, and cloud computing to reshape costly accumulations, fortify underwriting, monitor perils, protect policyholders, and optimize claims workflows.
Schedule a Demo: https://www.opterrix.com/contact/