3 min read
Extreme Drought in US West Likely to Lead to Record Wildfire Year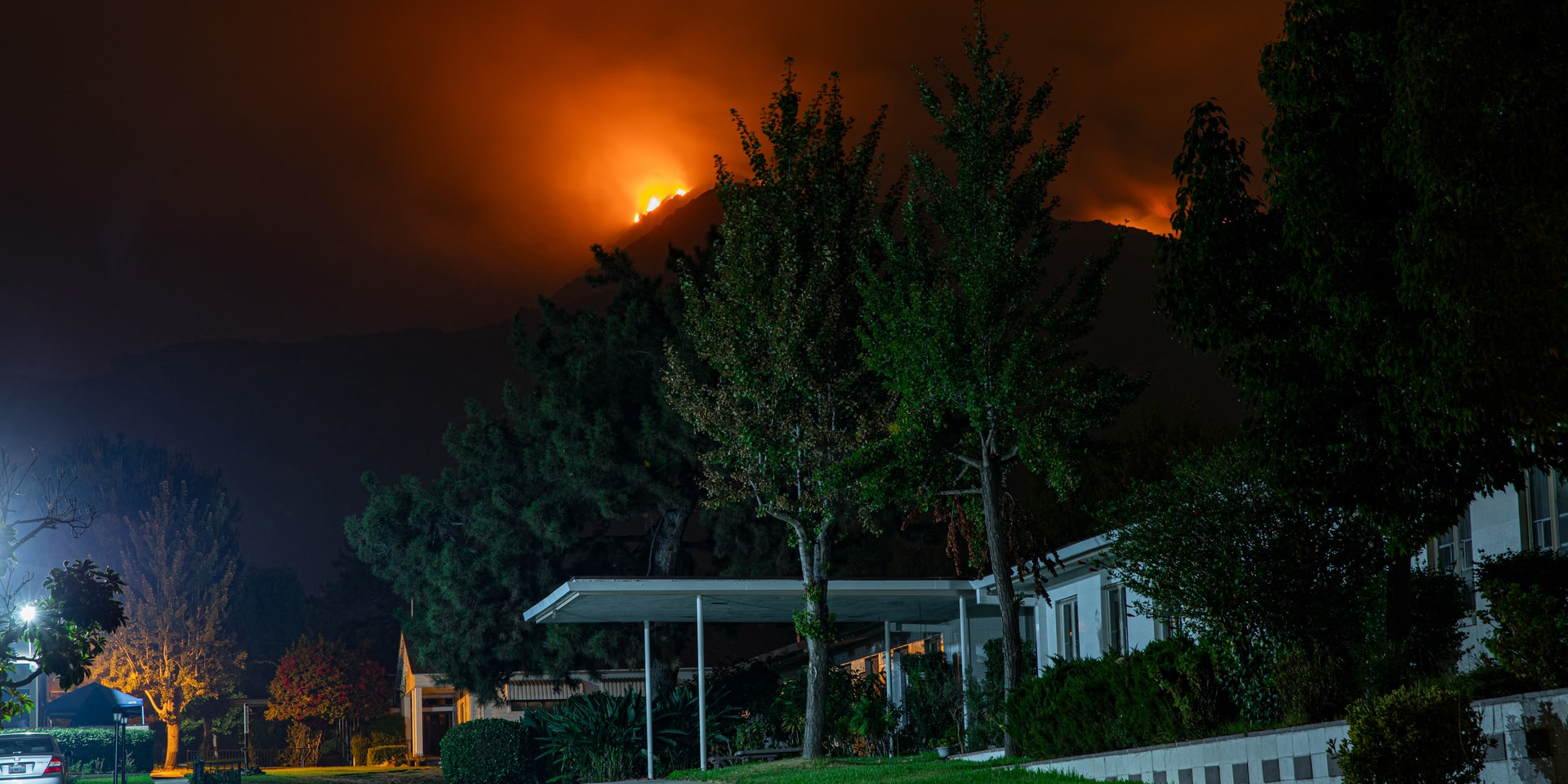 The country is on fire. The western US is experiencing a megadrought, which some scientists have dubbed the worst in 1,200 years. And this prolonged extreme drought will continue for years to come.
These conditions could lead to record wildfire activity this year across the western states, putting lives and property in danger. Wildfires can spread quickly, making them a dangerous peril. Insurance companies who operate in wildfire-prone areas have to respond quickly to the risk.
Learn more about how the extreme drought in the western US is likely to lead to a record wildfire season and what that means to insurers in this blog, then contact us at Opterrix to find out more about how to manage this growing risk.
Extreme Drought Could Cause Record Wildfire Season
The current drought map shows most of the western US in drought conditions, with many areas in extreme or exceptional droughts. Much of the rest of the country is abnormally dry, with some other drought areas scattered throughout the US. Lake Mead is at famously low levels, and the once lush mountains are barren and dry.
Several factors contribute to the megadrought conditions we're experiencing this year:
Precipitation totals across the west have been below average this year
Impacts from climate change are causing drought conditions to persist
Aridification, or the gradual drying of a region, is affecting the western US
Melting snow is essential to refill the reservoirs each year, but when the soil is drier than usual more water is absorbed into the ground instead of filling the lakes and reservoirs
It's already proving to be an intense wildfire season, with 5,357,050 acres burned across the western US — with peak season still to come. Some meteorologists have predicted up to 72,000 fires and 8.3 million acres burned in 2022.
And while wildfires are part of the seasonal cycle across the West, above-average activity creates challenges for people living and working in the area. Insurance companies that insure residential and commercial properties have an especially difficult challenge as they work to lower risk and protect lives and property.


Aerial view photo of Hoover Dam, near Boulder City, NV.
Record Wildfire Season Affects Insurers
Adverse weather events always affect insurance companies, and wildfires are no different. But the increased risk during an above-average wildfire season like 2022 poses additional challenges for insurers.
Fire is generally a covered loss type under most homeowners' policies, so wildfires pose an increasing risk for insurers who write coverage in the West. Risk management and risk mitigation strategies have become more critical, and many insurance companies will not write policies for homeowners who do not comply with risk management techniques. Some of these techniques include:
Maintaining a defensible zone around the structures on the property by removing brush, overgrowth, and dead trees.
Installing fire-resistant roofing and siding.
Keeping combustible materials, like firewood, stored away from the house and other structures.
Treating windows with shatter-resistant glazing, installing thermal glass, or using fire-resistant shutters.
Enclosing eaves, overhangs, and the space under porches and elevated walkways.
Covering vents on the house with wire mesh and placing spark arrestors in chimneys.
Opterrix Helps Insurers Manage Record Wildfire Season
Experts predict a possible record wildfire season in 2022, but insurers can utilize proactive risk management solutions from Opterrix to help manage the elevated risk. Opterrix empowers insurers to proactively identify, quantify, and mitigate avoidable losses. When it comes to wildfires, this means providing proactive data and analysis to help insurers understand and respond to rapidly changing conditions.
Other wildfire response solutions are just that – reactionary solutions to respond after a wildfire has threatened or reached an insured property. But Opterrix has cutting-edge, real-time weather data combined with actual policy in force data to help carriers powerfully predict and manage risk. With Opterrix, an insurer can issue proactive moratoriums based on real-time wildfire spread — staying ahead of the risk while still writing business where it is safer.
This proactive risk management capability does more than help an insurer write better business. Opterrix also allows an insurer to utilize its robust data to help save lives and protect property by issuing push notifications advising policyholders of adverse weather events.

Opterrix's Moratorium Dashboard from Pipeline Fire, near Flagstaff, AZ.
Contact us today to schedule your demo and see how proactive risk management solutions from Opterrix can shape the future.
---
External Links: