1 min read
Florida Residents and Insurers Brace for Hurricane Ian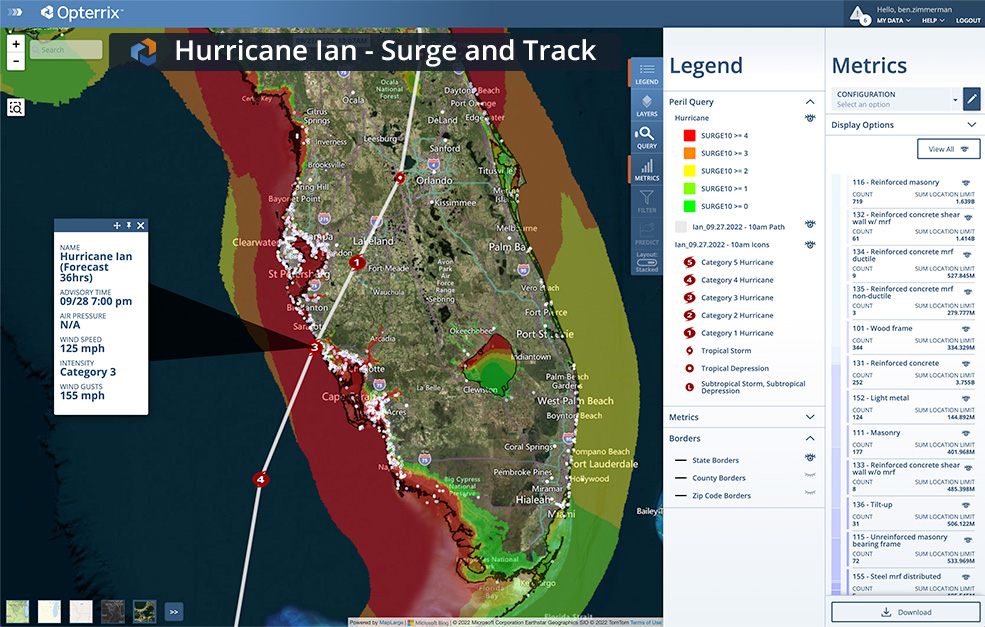 Hurricane Ian is gaining strength and is expected to hit the west coast of Florida as a Category 3 hurricane on Wednesday evening. Over 2.5 million Florida residents have been told to evacuate due to anticipated wind gusts of over 130 mph and a storm surge exceeding 10' in some locations.
"Residents should rush all preparations to completion today," the National Hurricane Center said in an analysis released at 11 a.m. "Life-threatening storm surge looks increasingly likely along much of the Florida west coast where a storm surge warning is in effect, with the highest risk from Fort Myers to the Tampa Bay region," the report said. "Residents in these areas should listen to the advice given by local officials and follow evacuation orders if made for your area."

Hurricane Ian weakened slightly overnight as it crossed over western Cuba but is rapidly intensifying over warm Gulf waters and is expected to reach Category 4 status later today. The National Hurricane Center has shifted Hurricane Ian's forecast path slightly eastward, and landfall is expected just south of Tampa, although there is still some uncertainty on the exact location. Insurance companies can leverage advanced geospatial mapping platforms to identify policyholders at risk and proactively prepare for Hurricane Ian's impact on their portfolio.
Opterrix provides real-time proactive risk intelligence and the industry's most comprehensive exposure management tools - designed to protect policyholders and business performance during catastrophic events like these.
Policyholder Notifications - Opterrix empowers insurers with property-level insights and real-time notification services that keep policyholders informed and protected before, during, and immediately following events like these.
Real-Time Moratorium - Opterrix monitors perilous weather events and protects insurers with automated moratoriums to prevent the binding of at-risk applications.
Accumulation Monitoring - Opterrix provides carriers with real-time accumulation monitoring to prevent insurers from concentrating exposure in hurricane-prone geographies.
Claims Predictions - Opterrix leverages the power of machine learning to generate accurate claims predictions to expedite catastrophe response.
Contact us today for your personalized demo to see how our insights and innovative tools help insurers to identify, quantify and mitigate risk during hurricane season.