1 min read
Hippo Insurance Selects Opterrix Risk Intelligence Platform to Optimize Claims Workflows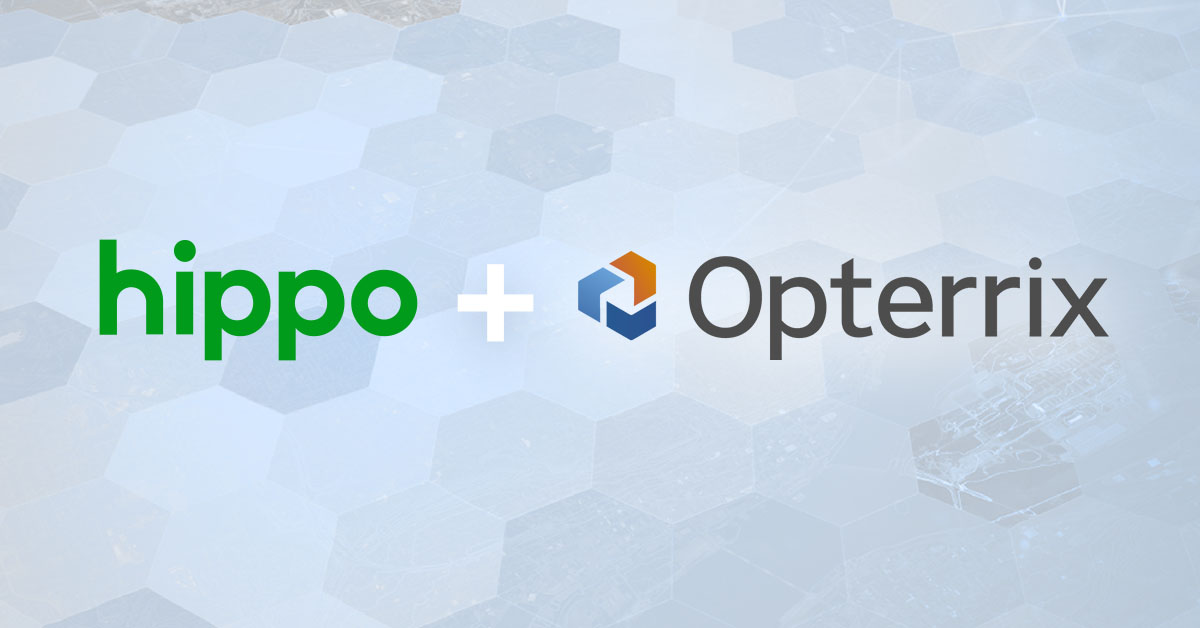 Madison, Wisconsin – April 11, 2023 – Opterrix™, a leader in proactive risk intelligence for the property and casualty insurance industry, today announced that Hippo Insurance Services, the home insurance group focused on proactive home protection, has licensed the Opterrix Claims software and weather data to enhance its claims management capabilities related to extreme weather.
Opterrix provides Hippo Insurance Services with real-time awareness of upcoming severe weather events to enhance and expedite their claims response strategies and street-level analysis tools to better inform post-storm investigation.
"Opterrix has built one of the most sophisticated GIS and weather data platforms in the industry," said Grace Hanson, Chief Claims Officer, at Hippo Insurance Services. "It enables us to identify at-risk policyholders after a severe weather event to proactively reach out to policyholders who may have experienced a loss. These insights also help inform field resource allocation decisions to help us better support Hippo customers during the times they need us the most."
"We are thrilled to be selected by Hippo Insurance Services to accelerate their claims modernization strategy," said Ben Zimmerman, CEO of Opterrix. "Our companies share an aligned 'customer-first' philosophy that leverages cutting-edge technology to drive delight. Hippo Insurance Service's focus on the proactive protection of policyholders through the power of real-time insights aligns perfectly with our competitive advantage.
About Opterrix
Opterrix is a proactive risk intelligence platform that empowers insurance carriers to achieve sustained profitability through innovative data science and automated workflows. Opterrix streamlines and automates time-sensitive decision-making throughout the insurance value chain with the following:
Real-time aggregation analysis
Intelligent storm monitoring and automated reporting
Policyholder notifications
Proprietary weather data algorithms
Street-level storm analysis and predictive claims modeling
Moratorium automation
To learn more about Opterrix, please visit Opterrix.com or follow us on LinkedIn.