On This Day In History: 1974 Super Outbreak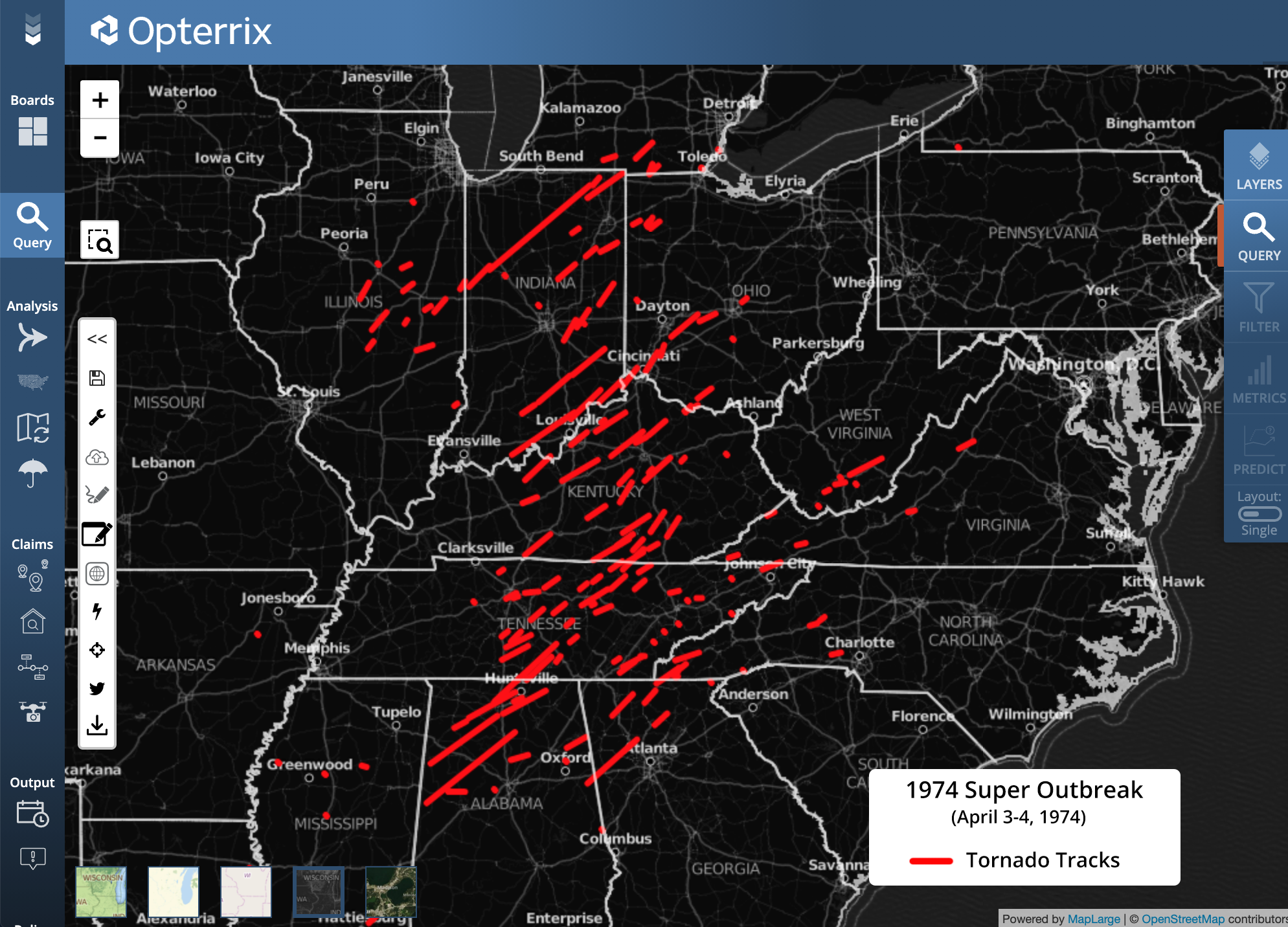 April 5, 1974 marked the end of the largest and most violent tornado outbreak in US history (a record which was held until 2011). The 1974 Super Outbreak generated 148 tornadoes in 13 States and Ontario, Canada over a 24-hour period. The outbreak was responsible for 335 fatalities and generated over $840M in damage, which is equivalent to more than $4.6B in 2021.
In a recent post, we referenced research that highlighted the relationship between the El Niño–Southern Oscillation (ENSO) and early Spring U.S. tornado outbreaks.
This research suggests that Springtime tornado activity increases with the increasing strength of La Niña, which is known to alter key characteristics of the jet stream in the northern hemisphere.
It shouldn't come as a surprise that the 1974 Super Outbreak occurred during the strongest La Niña on record.
NOAA's Climate Prediction Center confirmed that we are currently experiencing La Niña but predictions suggest that this year will not be as strong as 1974.
To learn more about how Opterrix helps insurers with proactive risk management, visit https://www.opterrix.com.
---