2 min read
Proactive Claims Management Optimizes Hurricane Response Time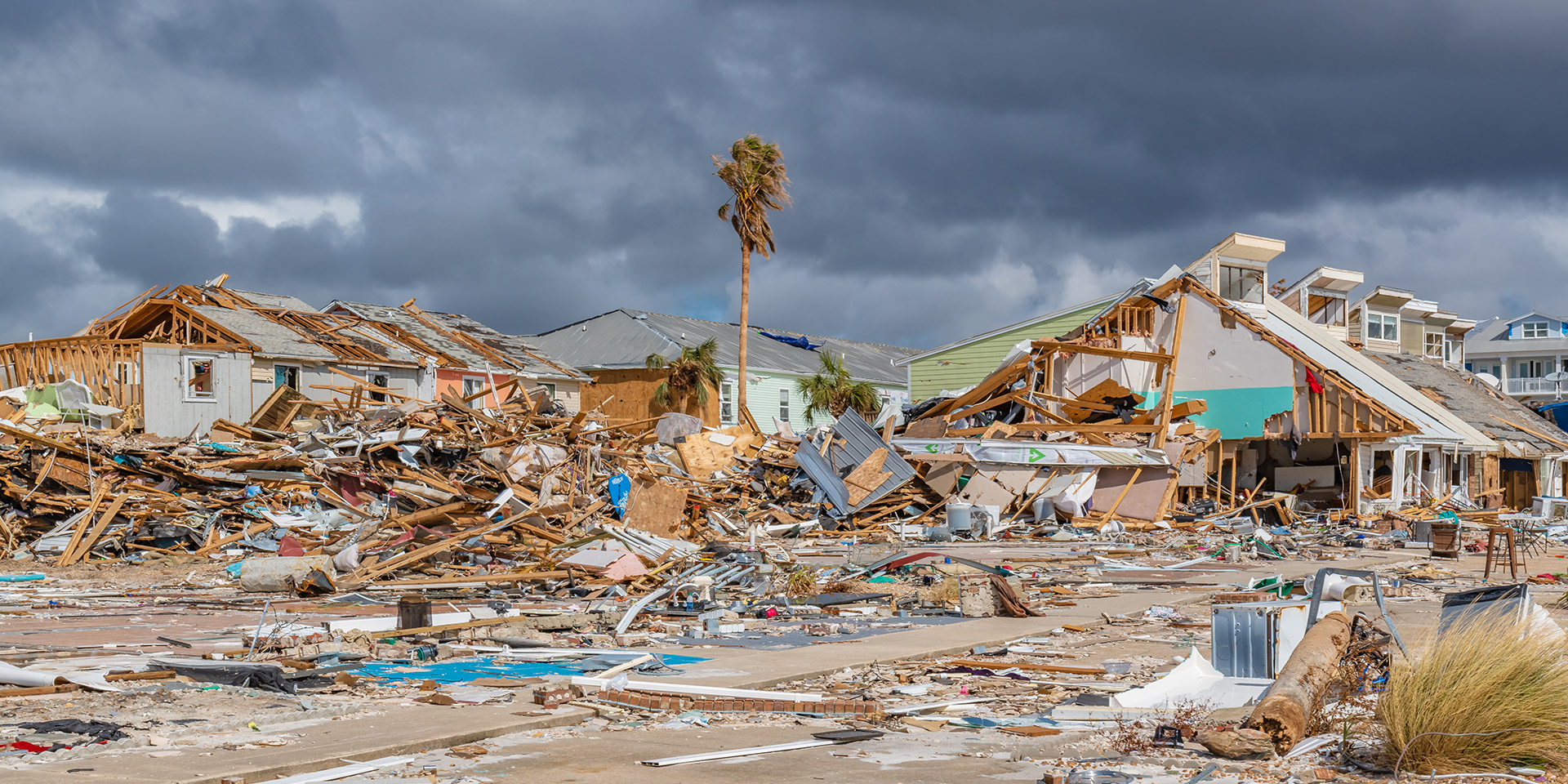 When a catastrophe strikes, every second counts. And when people are displaced and property is damaged, the insurance companies are often the first ones on site ready to help. But coordinating that response can be challenging, especially as severe weather events have become more frequent.
A carrier that responds proactively can help more of its policyholders get back on their feet quickly and creates a more efficient claims process. A more proactive approach within the claims response means a better, faster, and easier claims experience and increasing policyholder retention rates.
Read on to learn more about proactive claims management tools from Opterrix to help manage hurricane season, then contact us for your personalized demo.
Proactive Hurricane Claims Management Optimizes Response
Hurricane losses are on the rise. 2020 was a record-breaking hurricane year with 30 named storms. Weather experts predict this year will also be an active Atlantic hurricane season, with 14-21 named storms, including 3-6 major hurricanes. As a result, the estimated insured property losses from natural catastrophes in the US in 2021 totaled $92 billion, with over one-third coming from tropical cyclones.
With the frequency and severity of hurricanes remaining at an all-time high and industry customer satisfaction at an all-time low, insurers must have proactive measures in place to manage their claims response effectively and efficiently.
Preparing claims staff and field appraisers
As part of the recovery process after a natural disaster, claims adjusters and field appraisers work hard to ensure they treat the affected with the care they deserve. Planning ahead of a hurricane allows carriers to mobilize their teams (field and desk adjusters) to be prepared for landfall and can help provide analysis to optimize resources.
Managing communications to policyholders
Proactively notifying policyholders of upcoming weather events is imperative to providing an elevated level of customer service. Carriers can save themselves money by having their policyholders make more intelligent decisions to protect their belongings from possible loss.
After an event, proactively communicating with policyholders about potential claims can help minimize claims life-cycle, reducing policyholder churn associated with long claims cycles.
Optimizing technology to handle claims volume
In recent years, there has been an accelerated adoption of technology to provide a more efficient level of service. Utilizing technology for straight-through-processing by identifying simple vs. complex claims allows for claims teams to focus their efforts on complex claims that need additional time and expertise.
Proactive Claims Intelligence Tools Optimize Hurricane Response
With the right tools, carriers can proactively optimize their hurricane response time and capabilities. Claims preparation and response from Opterrix empowers insurers to proactively monitor and predict storm losses while reducing LAE (Loss Adjustment Expenses).
Intelligent notifications
Opterrix acts as your very own team of meteorologists, constantly monitoring when severe weather events threaten your portfolio. Automated custom alerts create consistent awareness of severe weather events affecting policyholders, with:
Proactively notifying policyholders of the threat of a storm
Automatically alerting internal stakeholders likely impacts
Exposure based customization
Street-level analysis
Advanced analytics at the street address level give insurers a deep understanding of the severity of damages to their insured properties. With this level of granularity, carriers can develop better plans to optimize claims response.
State-of-the-art forecasting
Proprietary datasets
Pre and Post event imagery and ground truth insights
Optimized event response tools
Claims predictions
Our advanced machine learning capabilities empower claims teams to respond and deploy resources efficiently by:
Forecasting claims volume before an impending tropical system
Real-time event predictions for claim locations during and after the storm
Stay Ahead of Severe Weather With Opterrix
Knowing when and where severe weather will strike means insurers can take proactive claims management steps to help policyholders, moving from "repair and replace" to "predict and prevent." Contact Opterrix today for your demo to learn how to keep your claims team ahead of the storm this hurricane season.
---
External Links: