2 min read
Sapiens Further Grows Partner Network to Optimize Insurance Processes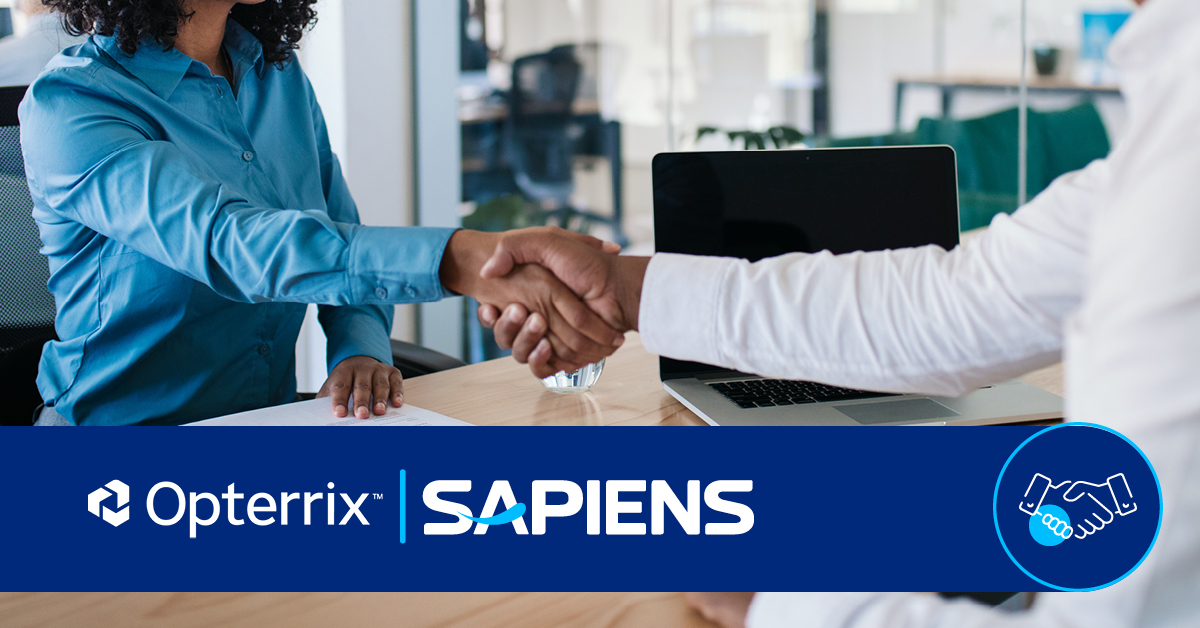 Raleigh, N.C., September 21, 2022
Sapiens International Corporation
, (NASDAQ and TASE: SPNS), a leading global provider of software solutions for the insurance industry, announced today the expansion of their Partner Network with five new tactical partnerships in the North American market, including –
Opterrix,
CGI
,
ForMotiv
,
Hi Marley,
and

ODG by MCG,
in order to provide Sapiens' customers with numerous new capabilities powered by modern insurtech solutions. Today's insurers need to be focused on improving the customer experience through new and emerging methods. Partnering with the right insurtechs will allow solutions providers, such as Sapiens, to provide a frictionless and innovative customer experience that is both cost-effective and easy to deploy. The success of these partnerships will consequently play a crucial role in the future endeavors and achievements of insurers in the market. The accumulation of the technologies that these companies offer, along with Sapiens' market-leading solutions, will allow Sapiens to better cater to their customer's needs and expand its suite of solutions to support the digital evolution of insurers around the globe.
The five technology providers joining Sapiens' growing network are:
"After serving the industry for 40 years, we at Sapiens understand the impact that streamlining processes and removing unwanted complexities can have on a business," said Roni Al-Dor, Sapiens President and CEO. "By uniting with innovative and forward-thinking partners in the space we can offer efficient and cost-effective solutions to our customers while still expanding the boundaries of the insurtech revolution".
Devoted to providing their clients with market-leading solutions, Sapiens enables insurers to succeed in an evolving market by facilitating transformation with greater ease, speed, and agility than ever before. Sapiens' clients benefit from some of the most cutting-edge technologies being developed by insurtech start-ups and technology leaders around the world. The Partner Network offers emerging technology providers the opportunity to showcase their innovative technologies to some of the world's leading insurance providers.
About Opterrix
Opterrix is a proactive risk management platform that empowers insurance carriers to achieve sustained profitability through innovative data science and automated workflows. Opterrix streamlines and automates time-sensitive decision-making throughout the insurance value chain with:
Real-time accumulation analysis and moratorium automation
Intelligent storm monitoring and automated notifications
Proprietary weather data algorithms
Street-level storm analysis and predictive claims modeling
To learn more about Opterrix, please visit Opterrix.com or follow us on LinkedIn.
About Sapiens
Sapiens International Corporation (NASDAQ and TASE: SPNS) empowers the financial sector, with a focus on insurance, to transform and become digital, innovative, and agile. Backed by more than 40 years of industry expertise, Sapiens offers a complete insurance platform, with pre-integrated, low-code solutions and a cloud-first approach that accelerates customers' digital transformation. Serving over 600 customers in 30 countries, Sapiens offers insurers across property and casualty, workers' compensation, and life markets the most comprehensive set of solutions, from core to complementary, including Reinsurance, Financial & Compliance, Data & Analytics, Digital, and Decision Management. For more information, visit https://sapiens.com or follow on LinkedIn.