Tropical Depression Four To Make Landfall in Coming Hours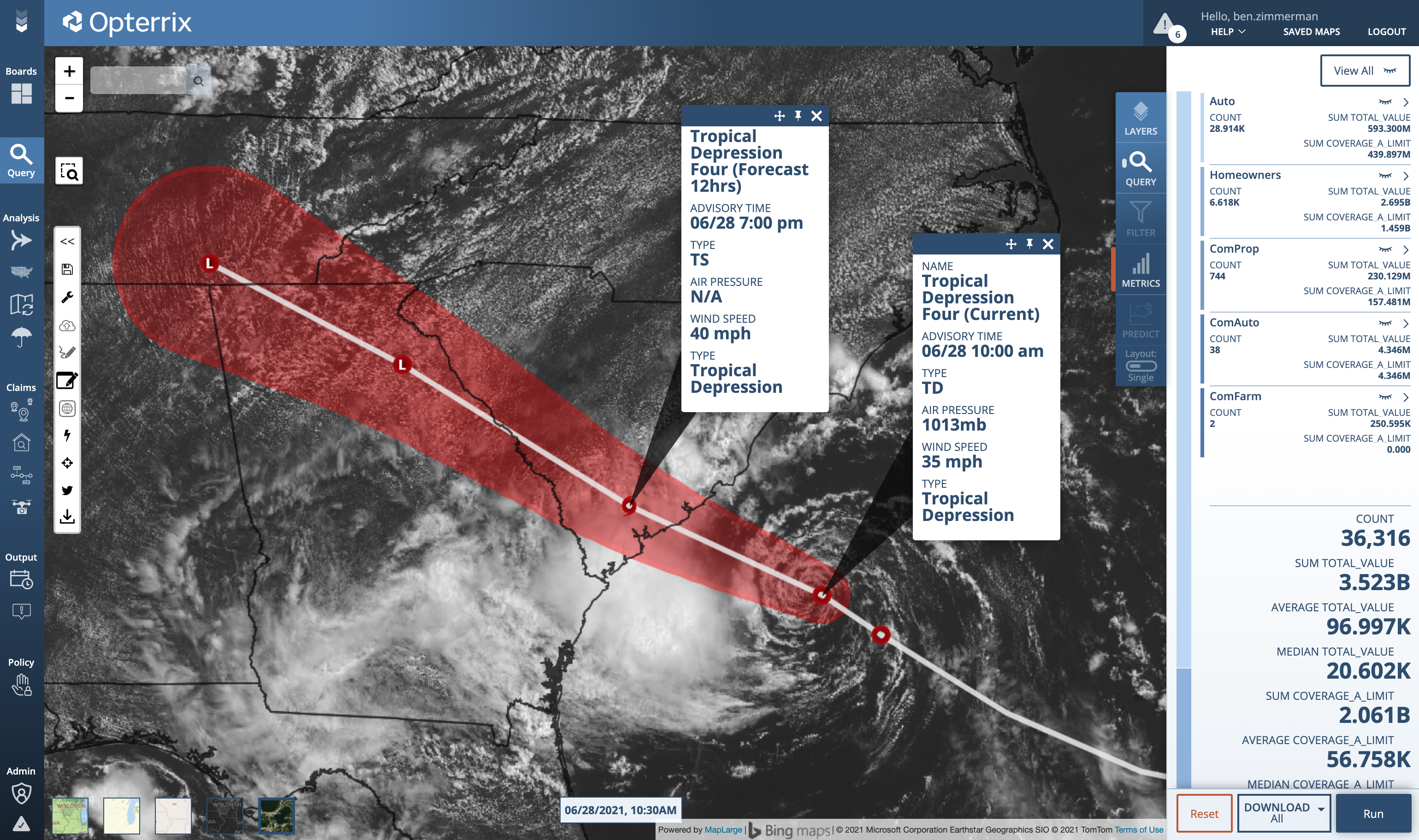 Tropical Depression Four has formed off the coast of South Carolina this morning and may continue to strengthen into a Tropical Storm before reaching landfall. Therefore, a Tropical Storm Warning has been issued for parts of the South Carolina coast. The system is moving west-northwest near 16 mph and is expected to make landfall this evening along the South Carolina coast. Once landfall occurs, rapid weakening is expected.
Tropical Depression Four will generate heavy rainfall over coastal South Carolina and Georgia where 1 to 3 inches are expected. Limited flooding is expected, except in some urban regions, due to how dry the region is. Further inland, 1 to 2 inches of rain can be expected from upstate South Carolina through the Piedmont of Georgia to northeastern Alabama.
Tropical Storm force winds are expected late afternoon and into the evening hours as the system approaches landfall. The combination of storm surge and tides will cause some coastal flooding due to rising waters and rip currents will be likely.
Further out in the Atlantic, a broad area of low pressure is being watched, with slow development expected through the end of the week, and is expected to be near the Lesser Antilles by Wednesday night.